Florence is an eclectic city, where ancient traditions and latest trends blend between them magically creating a town center full of shops and shopping opportunities: large local markets, famous boutiques, shops of international brands.
Florence is the city of famous designers such as Gucci, Salvatore Ferragamo, Roberto Cavalli and Emilio Pucci.
The main shopping streets are located in the heart of the city: Via de 'Tornabuoni for high fashion, Via Calzaiuoli for clothing stores with lower prices and finally the picturesque "S.Lorenzo Market" or the "Porcellino Market", a must for lovers of vintage fashion and leather goods.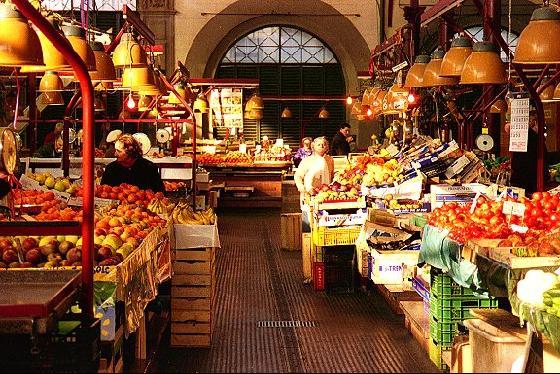 SAN LORENZO MARKET
Located in the historic center, between Piazza San Lorenzo and Via dell'Ariento, the San Lorenzo market is considered the most important and bustling market town of Florence. The market is open every day except Sundays and Mondays, and offers lots of leather goods such as clothes, belts, wallets, bags and much more.
In the market there are also classic souvenir of the city but also scarves, and vintage clothing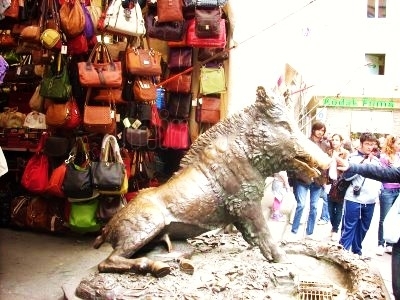 MERCATO NUOVO (PORCELLINO)
The "MERCATO NUOVO", more commonly known as "PORCELLINO" due to the presence of a bronze boar located under the arcades of the market, is a 'must' for tourists who visit Florence: here you can find handicrafts, bags, belts and accessories leather, silk items, clothes, hats and much more.  Popular tradition has it that touching the snout of the boar will bring good fortune.  Legend has it that good luck will come to those who place a coin on the muzzle of Florence's wild-boar and let it fall into the underlying grate. If the coins fall beyond the grate where the water runs they will bring luck. For this reason, at every hour of the day you will find hundreds of tourists lined up in front of the statue!